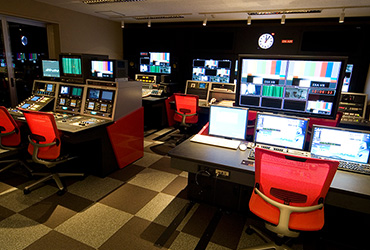 1.
Middle broadcasting environments / Control rooms
The HVS-2000 can be the main switcher for: Broadcasting Stations, cable TV stations, Internet television providers and satellite studios. The advanced features and programmability of HVS-2000 allow operators to create high quality content without any compromise. FOR-A's manufacturing quality ensures a reliable solution for live programming.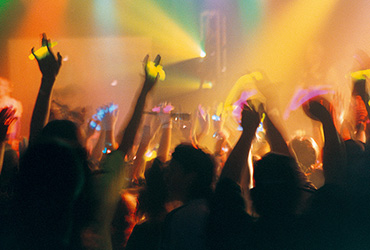 2.
Live staging / Event production
The combination of the HVS-2000' rich feature set makes it the best suited switcher for live applications where systems need to be set up temporarily in a short time. MELite™ allows multiscreen staging with effects. You can reduce the number of switchers and streamline system operation, keeping everything simple and easy for everyone.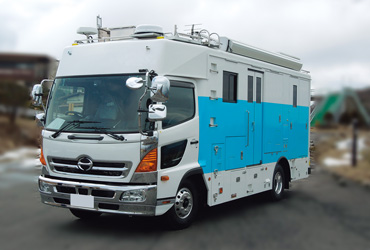 3.
Mid-range Mobile OB / Up-Link production trucks
The HVS-2000 is perfect for middle mobile video production or Up-Link where the space is limited. The unit offers a rich feature set perfect for live or recorded production. With integrated frame synchronizers and up to 4 multi viewers, the HVS-2000 can reduce the amount of equipment required in the truck. Using multiple control panels, the system can also provide an environment for several operators each in charge of separate tasks.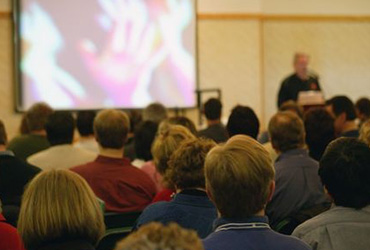 4.
House of worship
An ideal switcher for Houses of Worship where easy operation and multi-screen productions are required, the 7-inch touch panel on the HVS-2000 control panel offers intuitive and easy unit control, simplifying operation. There is no need to hire professionals to produce excellent results. Lyrics can be shown in different languages on sub screens from the main screen using MELite™.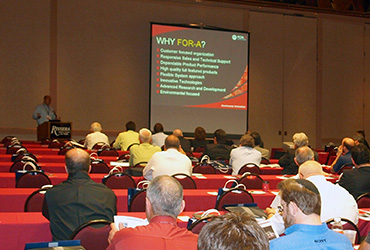 5.
Corporate presentations
Many occasions in a corporate environment require the use of video production equipment, such as at product launch events or general board meetings. The HVS-2000 offers all necessary functions for such events. Thanks to its resume, event memory and macro functions, once effects are configured, the simple press of a button allows presentations to be started with an array of effects. An optional computer input card allows PowerPoint and other computer presentations to be easily integrated with live cameras. Animated logos and advanced CG wipes also allow professional polish to be added to corporate events.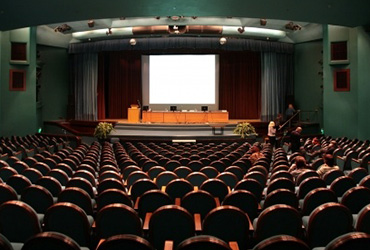 6.
Educational settings
As a classroom teaching resource or video system equipment in auditoriums or presentation facilities, video production equipment can now be found everywhere in educational institutions. The rich features and ease-of-operation of the HVS-2000 make it the ideal solution for educational purposes, without the need for professional operators to ensure smooth operation.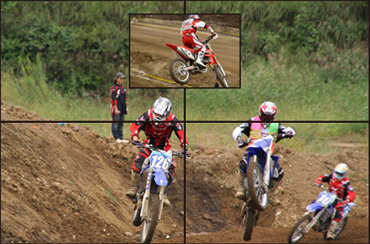 7.
Multi-image display walls
Operators can control a multiple display wall as if it were a single display. Graphics can be displayed over a large video wall Canvas and transitioned over the quad background. Four screens can be switched simultaneously. The HVS-2000 allows multi-image display walls to be displayed, without the need for other switchers.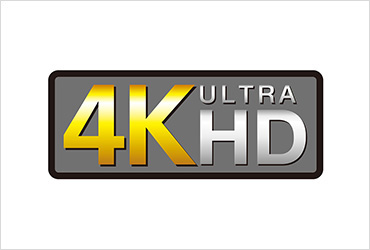 8.
4K System
Transform your system to 4K with the HVS-2000. The unit has been designed to offer future upgrades to 3G (1080p), and 4K operation. With optional cards, the unit supports up to 12 inputs at 4K.
One M/E + one key, and one MELite™ + one FLEXaKEY™. The M/E and MELiteTM together can be used as a switcher offering 4K 2M/E functions.The FLEXaKEY™ can be assigned to the M/E to permit 2-key compositing, with both keys able to support full-size 4K compositing.
Comes standard with a 2D DVE. Can be utilized as a P-in-P component when 2K-size resources are used.
The four MV lines remain HD outputs, but when 4K inputs are displayed, the split pattern is fixed as a quad-split. These outputs can be implemented separately by the four MV lines, allowing for a single 4K 16-split screen to be obtained by inputting these four lines to a 4K monitor as QFHD outputs.
The FSs for all inputs can also be used directly to receive asynchronous 4K content. The Input Still function also allows still images to be utilized as 4K material, of which content is still limited
The Clip function supports only one line in 4K instead of four in an HD system, and is also available for approx. 3.5 seconds, which is long enough for CG wipe content. However, with only one HD bus available for video capturing, 4K data cannot all be captured at once.