2019 Champions League Deploys FOR-A FT-ONE-SS4K Super Slow-Motion Cameras During Final Match
Ultra High-Speed Camera to be Demonstrated with 4K Zoom Extractor During IBC2019 this Week
August 11, 2019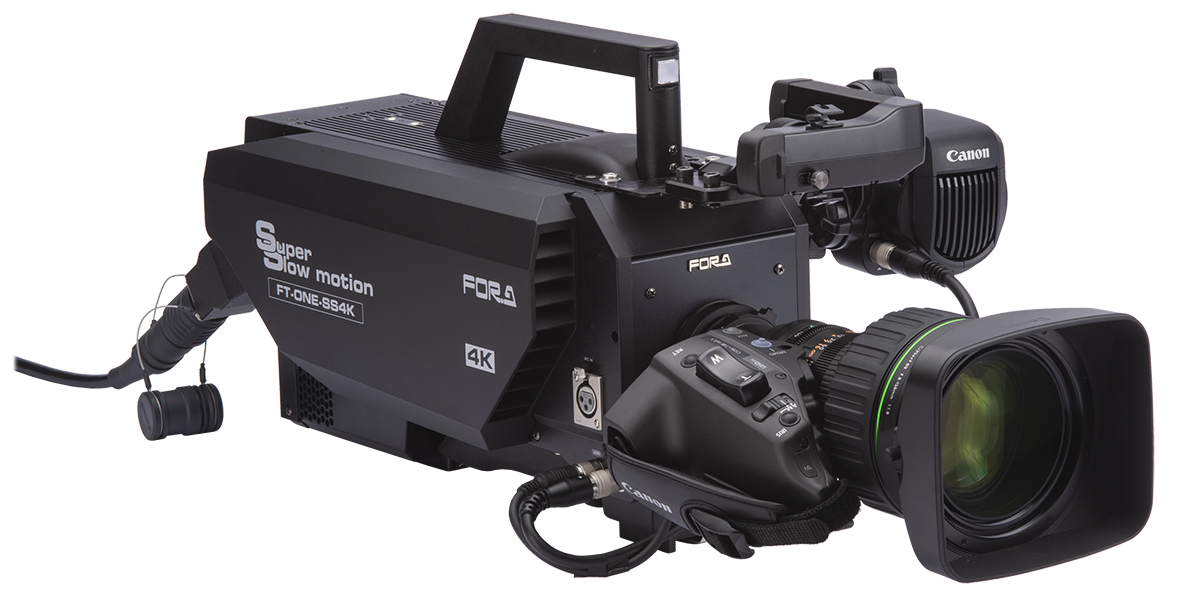 FT-ONE-SS4K ultra high-speed camera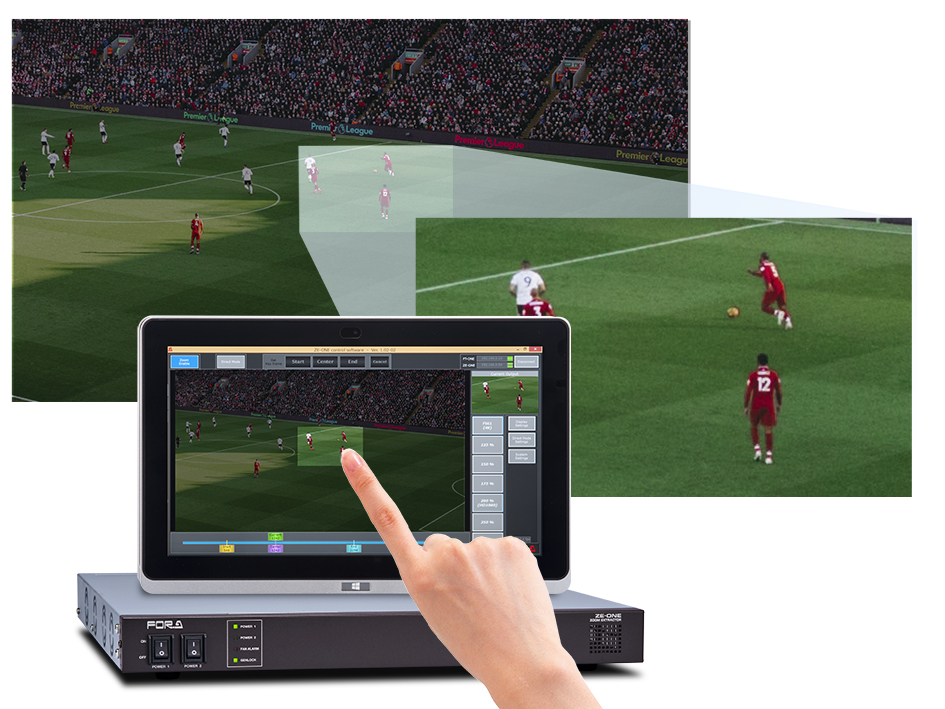 ZE-ONE 4K zoom extractor
Tokyo, Japan, September 11, 2019 – During the 2019 Champions League final in Madrid, several FOR-A Ultra High-Speed FT-ONE-SS4K cameras were utilized for critical slow motion replays as part of the live broadcast. The same camera will be on display within the FOR-A booth (Hall 2, Stand A51) during IBC 2019 at the RAI Amsterdam this week. The FT-ONE-SS4K will be demonstrated with the ZE-ONE 4K zoom extractor during IBC.
Specially designed for live, instant replay in ultra-slow motion, the FOR-A® FT-ONE-SS4K supports UHD shot at up to 1000 frames per second. It provides a continual, real-time 4K live output. A native 2/3-inch image sensor enables the use of a B4 bayonet broadcast lens directly on the camera. With a 2.5 stop light advantage over previous generations of super slow-motion cameras, the FT-ONE-SS4K offers higher frame rate image capture than was possible before. It supports HDR/SDR and WCG. The camera also features 24 axis color correction. Canon's OLED viewfinder is compatible with the FT-ONE-SS4K and can be used as an option. Flicker Correction is also available as an option. FT-ONE-SS4K camera systems have been used during many high-profile live sports events from all over the world.
The ZE-ONE 4K extraction system allows FT-ONE-SS4K users to frame and extract desired 4K image areas to capture the action for HD replays. The system provides operators with an intuitive touch-screen interface to frame and extract specified HD scenes at any size from 4K sources. The ZE-ONE allows operators to smoothly zoom in or out, and includes an embedded audio delay processor.
About FOR-A
FOR-A, a worldwide, industry-leading manufacturer, offers a wide range of Broadcast and Production products with a focus on cutting-edge technologies including: HD, 4K and IP Products.
FOR-A continues to offer future-ready, cost effective, advanced technology solutions. Products include: Video Switchers, Routing Switchers, Multi Viewers, Full 4K High-Speed Cameras, IP Encoders/Decoders, Multi-Channel Signal Processors, 8K/4K/HD Test Signal Generators, Color Correctors, Frame Synchronizers, File-Based Products, Character Generators, Video Servers and much more.
For a full range of HD and 4K Production and Processing solutions, as well as IP-Based Products, visit our web site at www.for-a.com.
Press and Marketing Contact: