MARK is an on-premises media asset management software solution that combines a feature-rich and functional design. Its browse-based interface allows operation from any intranet connected device, including smartphones and tablets.
Features
Consolidated storage
Transcode to a corporate standard
LTFS support for long term storage
Easy integration with external systems
Many storage options to fit your needs
Intuitive user interface
Powerful search system
Segment tagging and extraction
Role-based security
Fine-grained access control
Server-side transfers
Rapid deployment, great support
Available to integrate with LTS-70 - a compact and portable LTO server with an LTO-7 drive
Workflow integration
Watchfolders
On local storage
On remote folders through SMB
Transfer to other network sites
Local folders
FTP server (via IIS)
Remote SMB folders
Integration with Insight playout system
Insight
Insight is a versatile four-channel playout system designed for studio and OB vanenvironments. With a wide range of supported wrappers and codecs, Insight is an excellent tool for media contribution and general video playout tasks.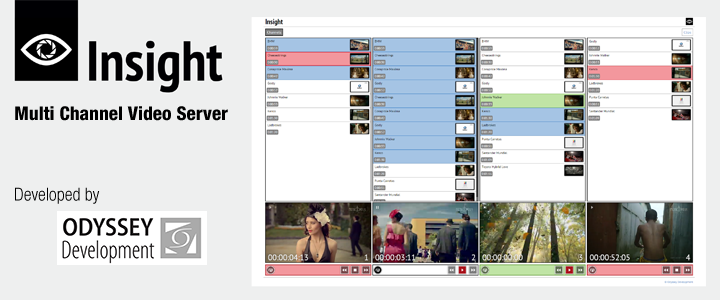 Integration with Insight
Transfer during ingest from Insight to Mark
Send clips to Insight
Ideal solution for mobile studio recording, backup and LTO transfer