Simple, accurate camera calibration
Camera calibration in indoor or outdoor virtual studio/RCG systems is an essential process to eliminate misalignment between graphics and camera feeds. Accurate calibration is fast and easy with the ifCalibSTD plug-in for Brainstorm eStudio.
Improved thanks to significant user feedback, ifCalibSTD is optimized for virtual production. It streamlines production through a combination of simplicity and advanced features.
Features
Outstanding user interface
Controls multiple eStudio transmitters from the GUI.
Open multiple instances of the software in different locations for team production or group monitoring
Lens calibration
Supports calibration matching specific lens parameters such as field of view, nodal point, and depth of field.
Also supports defocus control based on depth of field.
Camera position calibration
Flexible offset settings, using two coordinate systems
Incorporates automatic calculation algorithms for position offset.
Other features
Supports measurement in meters, centimeters, yards, shaku, and other units.
Enables accurate calibration simply by adjusting in the wizard.
Compatible with many types of sensors
Can be used with indoor or outdoor virtual studio/RCG systems.
Licensing
Two ifCalibSTD licenses are available, depending upon software usage:
IfCalibSTD Proc
Applies to the main ifCalibSTD software, provided as a Brainstorm eStudio plug-in.
IfCalibSTD Cont
License for GUI instances used to control ifCalibSTD
Lens calibration
Precise and fast adjustment for graphics synchronization with lens zooming and focusing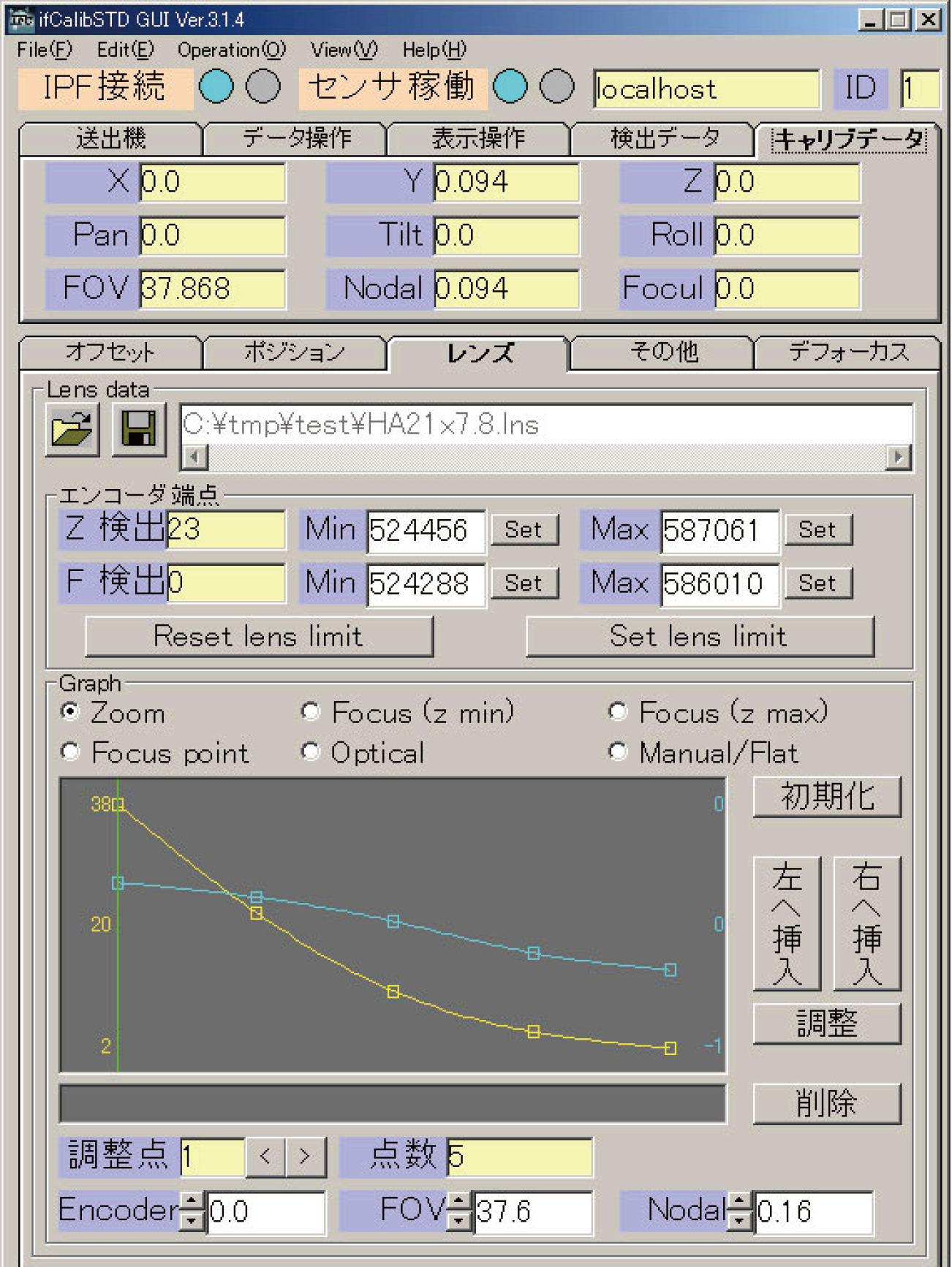 Position offset settings
An offset is applied to position and angle data from sensors to match the image. Can be controlled relative to three coordinate systems.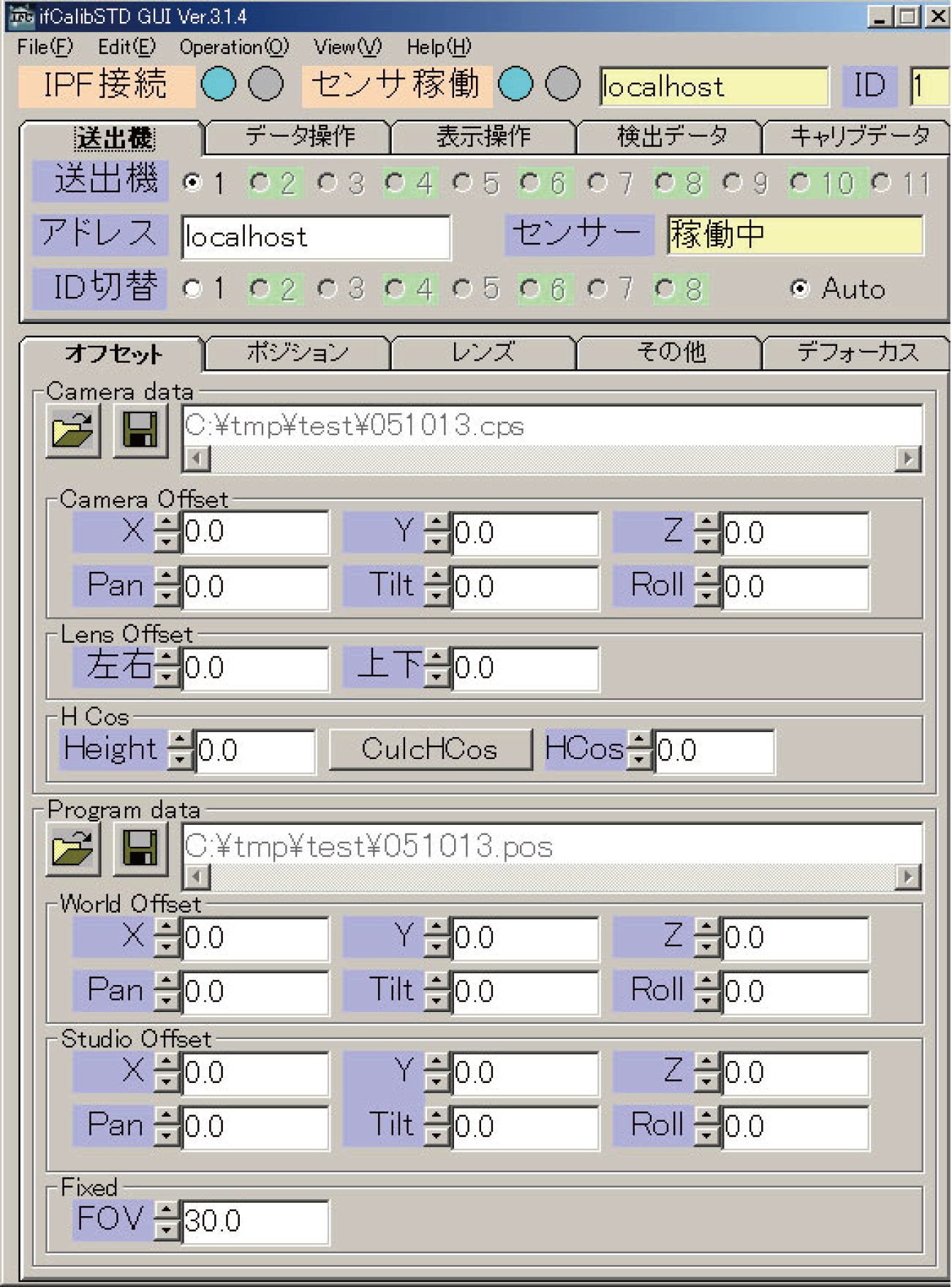 Automatic calculation of position/angle offset
Automatically calculates camera positions from just a few marker points. Can be used not only in a studio but also in the field – at golf courses or other remote sites.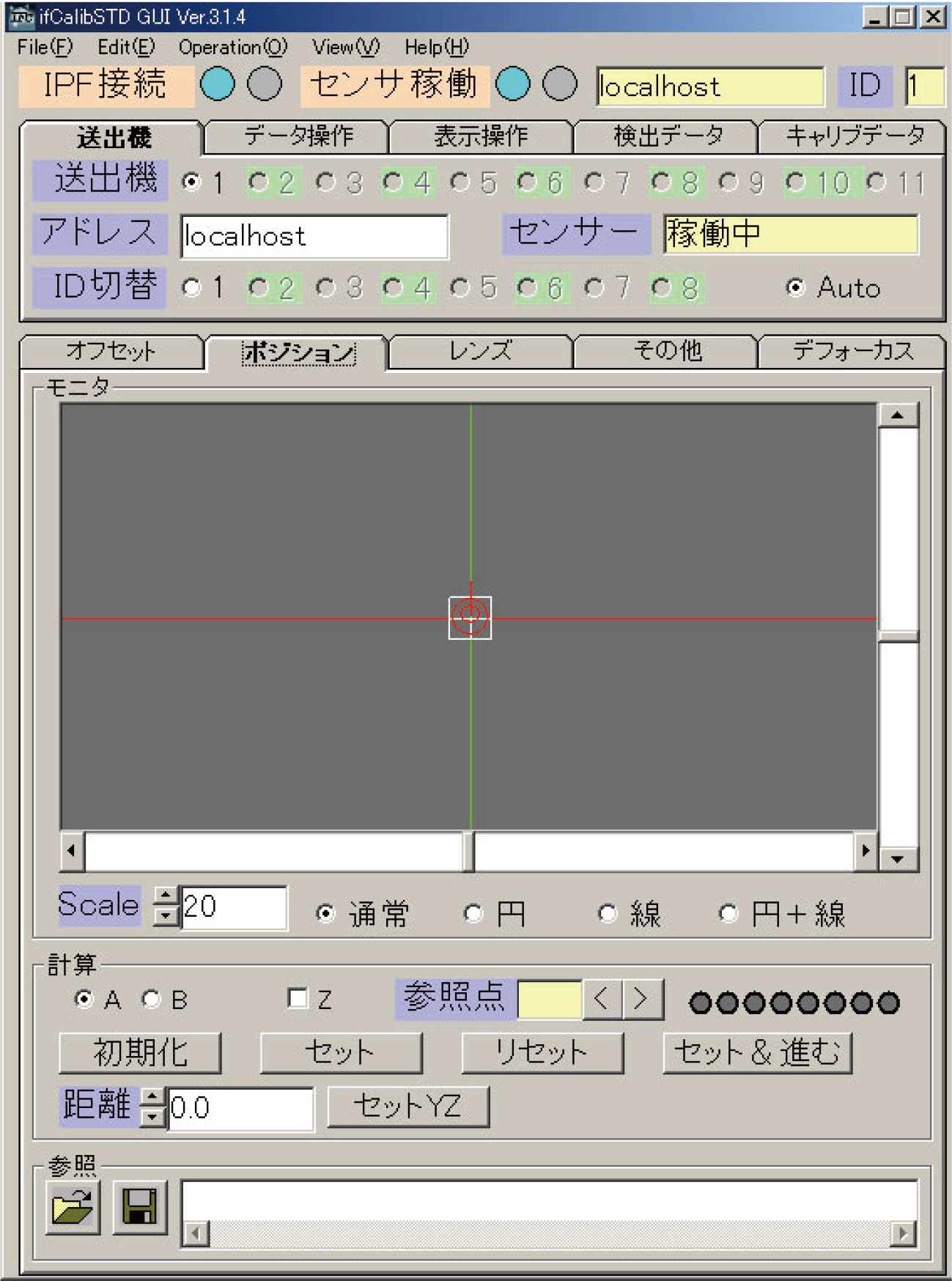 Other adjustments
One screen enables configuration of the screen aspect ratio, delay, and unit of measurement (including cm, m, yard, shaku, and others).