Unbeatable Mobility to Capture the Moment
A new FT-ONE camera is here, building on the breakthrough of super slow-motion 4K shooting. Separating the camera head from the body offers exceptional mobility, enabling unprecedented shooting positions or angles for live sports or other events. Expand your creative horizons by combining super slow-motion 4K shooting—a highlight of FT-ONE cameras—with the superior mobility of this model.
More convenient camera head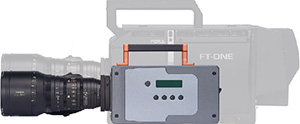 At about 180 x 210 x 325 mm and 8.5 kg, the camera head is smaller and lighter than that of the original FT-ONE, yet it remains full-featured. The camera operator is linked optically and via an intercom system. Such a maneuverable camera head can be used where larger cameras cannot, as part of a system that expands creative possibilities.
Superb mobility at many live events

Camera operators have room to roam when covering live events, thanks to the 1 km range of the optical connection between the camera head and base station.
Fast 500 fps shooting at 4K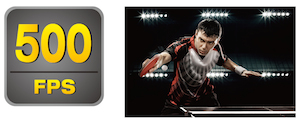 By adding mobility to the fast 4K shooting introduced by the FT-ONE, the FT-ONE-S can capture exciting moments better than ever.
Super 35 mm sensor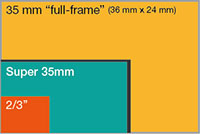 Capture live events with the sense of depth of TV dramas or movies. Content is immersive and beyond the reach of ordinary HD cameras with 2/3-inch image sensors. Even familiar scenes look more exciting.
12-axis color correction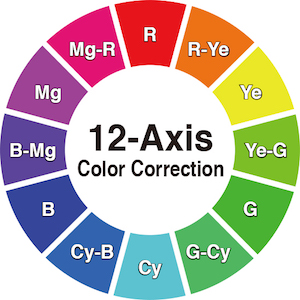 In video output, color correction along 12-axis surpasses ordinary trichromatic correction. Specific colors can be corrected by adjusting hue and saturation on the 12-axis. This is convenient for on-site color-matching between scenes, or when ensuring color consistency with video from other cameras.
Base Station

Designed for installation in vans or where events are covered, the base station features solid construction. Exceptionally reliable, it also eliminates the need for a control computer. FT-ONE-S base station meets all broadcast needs in a core system. Communication with the camera includes tally signals, shooting feedback, and intercom functionality. Besides powering the camera head, the base station receives video and controls super slow-motion material. For material transfer, the base station accommodates two SSD cartridges which can hold nealy 7 minutes of material in all.
System configuration