Broadcast-quality, real-time 3D graphics software.
Due to the flexibility of it open architecture, this software is used in many applications, including: virtual and RCG production, presentations, visualization/pre-visualization, and education.
Features
Add plug-ins linked to Unreal Engine (optional)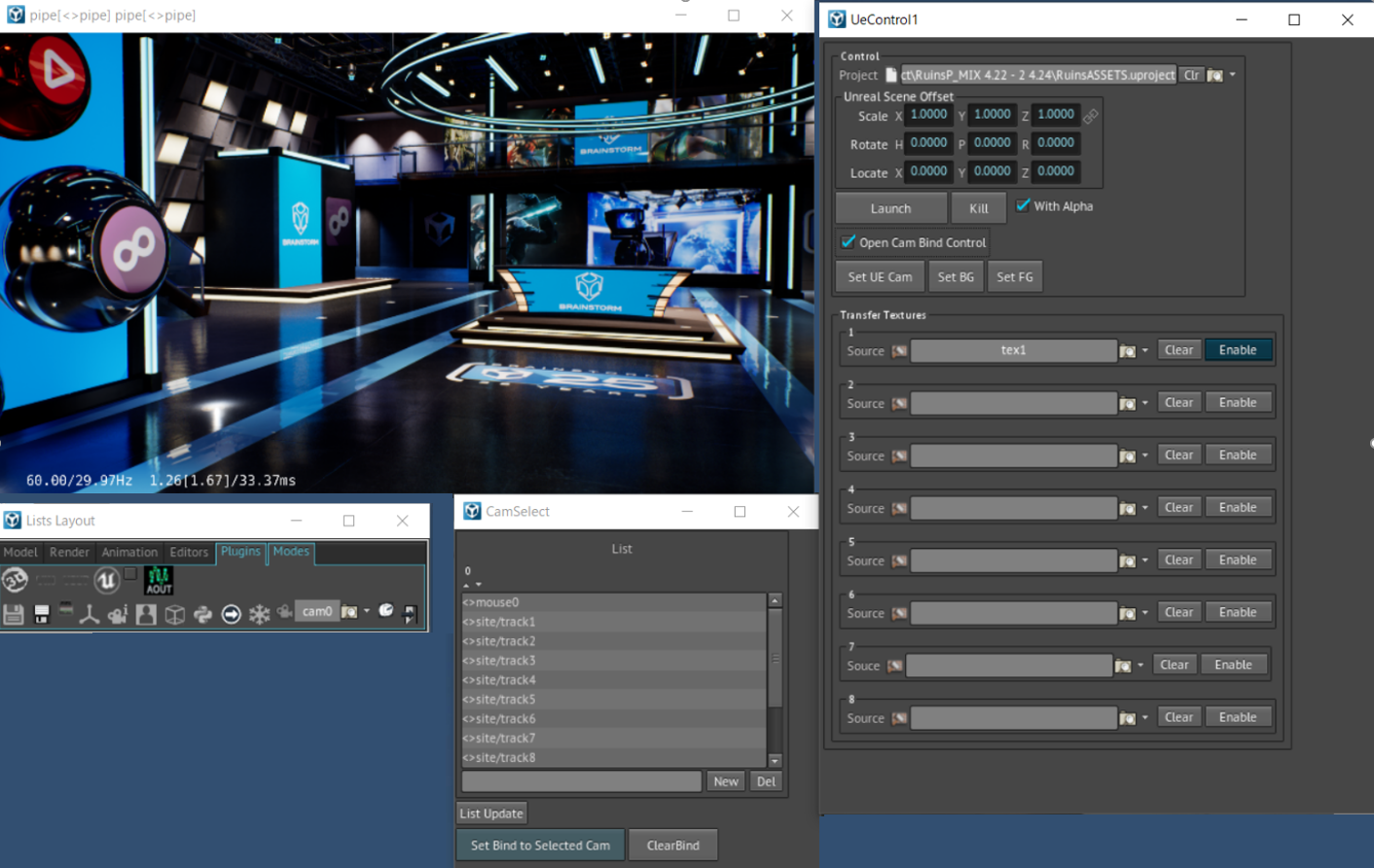 Control video I/O with the Brainstorm system, which receives tracking data and sends calibrated data to Unreal Engine plug-ins.
Synchronizes combined graphics output from eStudio and Unreal Engine
Take advantage of the unique strengths of both eStudio and Unreal Engine. Utilize eStudio when working with frequently modified graphics, and Unreal Engine plug-ins for more realistic character or particle animation that you can then import and use in eStudio.
Control panels can be aggregated in eStudio custom folders, simplifying software operations.
Graphics
On-Air 2D/3D Graphics
Virtual Studio
Presentation
Visualization/3D Caves
Film Pre visualization
Education and Research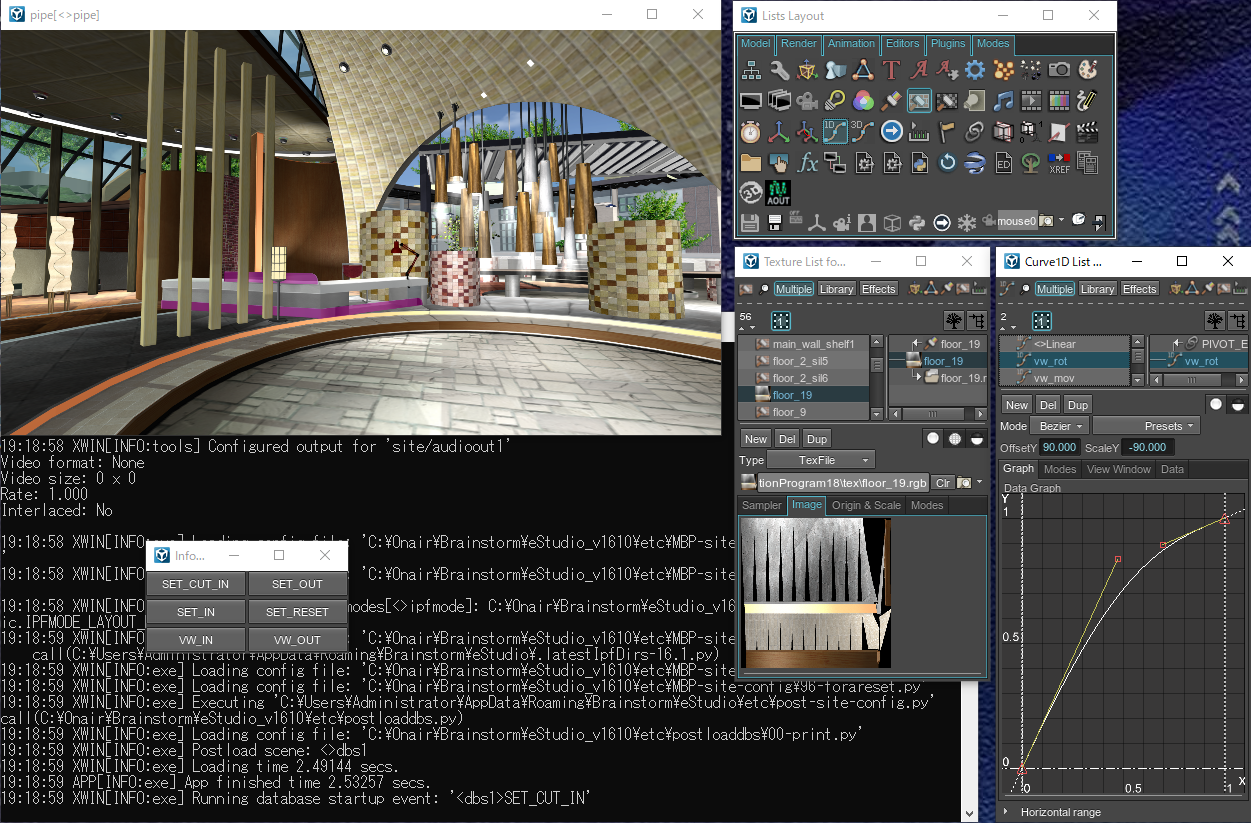 eLibraly: Virtual Set Pack
10 practical virtual CG sets in 1 package. CG resource collection for Brainstorm eStudio.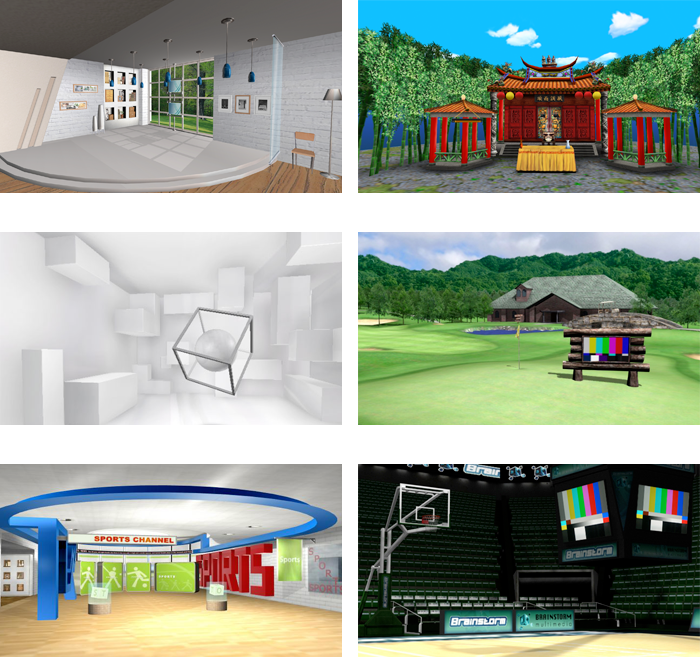 With plenty of CG sets ready to use as soon as the virtual system is installed.
Use the library to save time and costs of creating CG sets when producing programming
Purchase your choice of 10 CG sets in a package from a wide selection of more than 160 sets
The wide range of contents available includes studio CG sets (news and information programs, weather, etc.), stadium and facility contents (baseball fields, stadiums, golf courses, etc.), seasonal scenery, cities of the world, cities of the future and space scenes
Users who already work with Brainstorm can change their own sets
eLibrary: RCG Contents Pack
An RCG resource collection for Brainstorm eStudio, putting more than 60 CG objects such as item panels and video walls into a package.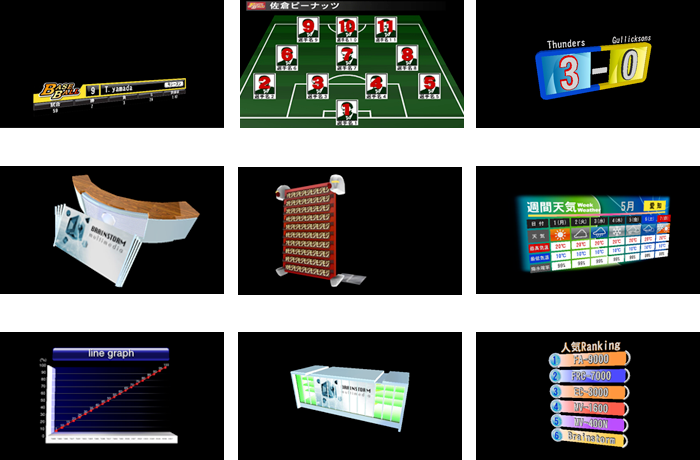 Includes plenty of 3D CG contents for putting together your program: headline panels and video walls for news programs, item panels useful for information programs, football team member charts, baseball position charts and so on for sports programs
Wide range of more than 60 CG content items in one package
Use the library to save time and costs of creating RCG contents when producing programming
Users who already work with Brainstorm can change motion and make revisions and changes to objects