Brainstorm Controller is system operation software that enables centralized control of a wide range of events in multiple Brainstorm eStudio units. It enables position adjustment of CG contents required in the virtual studio or RCG system, input of text information and other data, and creation of playlists and random take buttons for enhancing studio operation efficiency when using Brainstorm eStudio. Choose from Version 2 or Version 3. Version 2 is ideal for eStudio production. Version 3 supports optical touch control (OTC), enabling simple touch screen operation.
Brainstorm Controller II (Ver.2) Features
Revision and playout control of basic settings for CG contents
CAllows revision of the position, angle, scale, color tones, textures, and other basic settings of the CG contents.
CG effects/events can be randomly transmitted, compiled in a playlist, and then sent successively.
AssetManager
This sets the hardware resources within the system.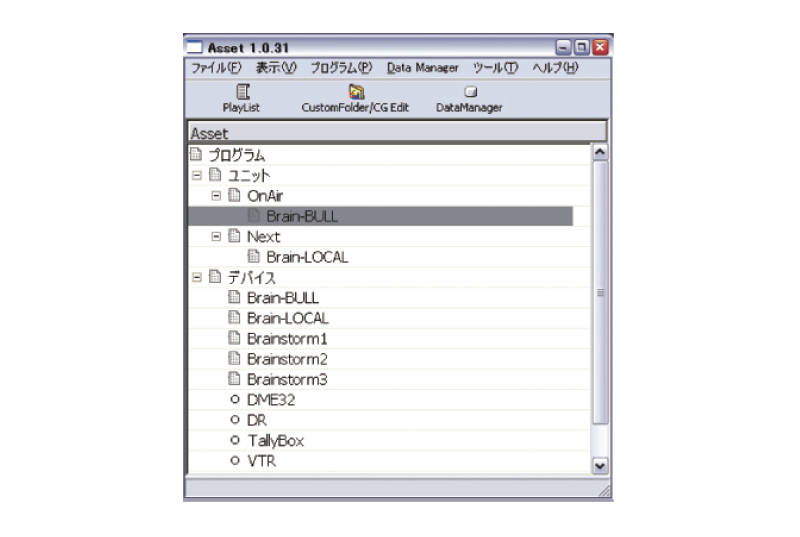 CG Edit
The information within the Brainstorm software can be edited directly. Centralized control of multiple Brainstorm units is also possible.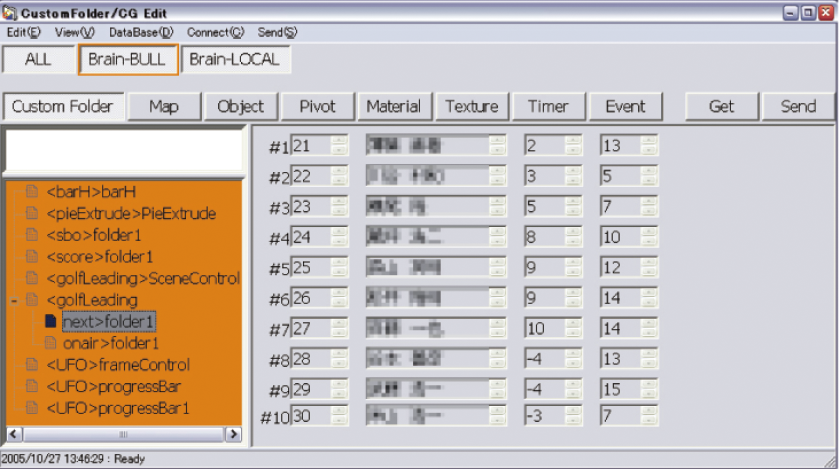 PlayList
This screen makes a progress table and performs a take. In addition to the progress table, it can also hold events for random takes and use them for composites.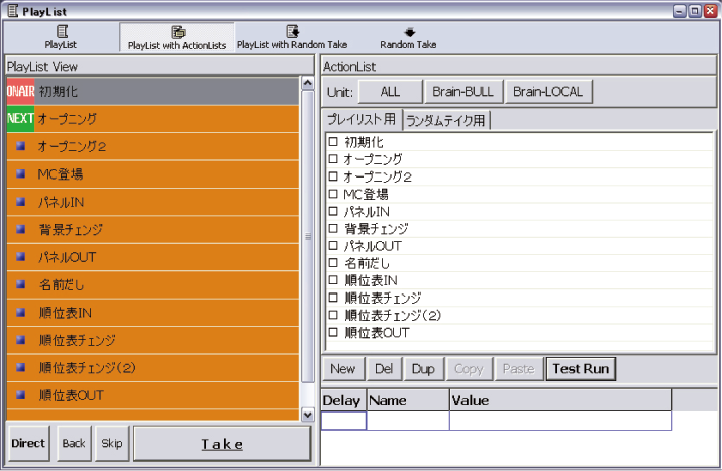 Brainstorm Controller III (Ver.3) Features
Easy and optical operation with a single touch
Can control playout of digiStorm system via OTC control.
Can operate start up, shut down or scene data loading with a single touch.
Scene Registration screen
By selecting a registered scene and pushing the button, the transmitter starts loading and sets the calibration data automatically.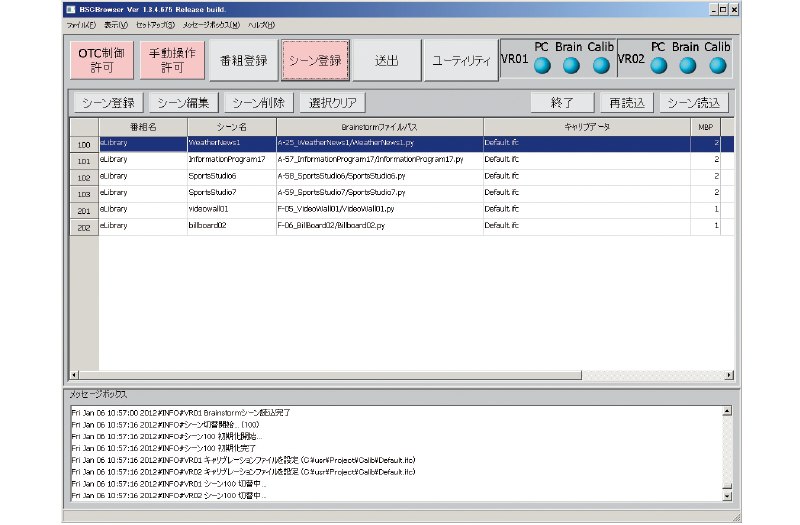 Output screen
Event thumbnails of registered, loaded scenes can be used for event control and operation. Sequential take via GPI is also available.