Customer Stories
FOR-A upgrades news production studio for PBC
Long-time user Palestine Broadcasting Corporation replaces switcher with HVS-2000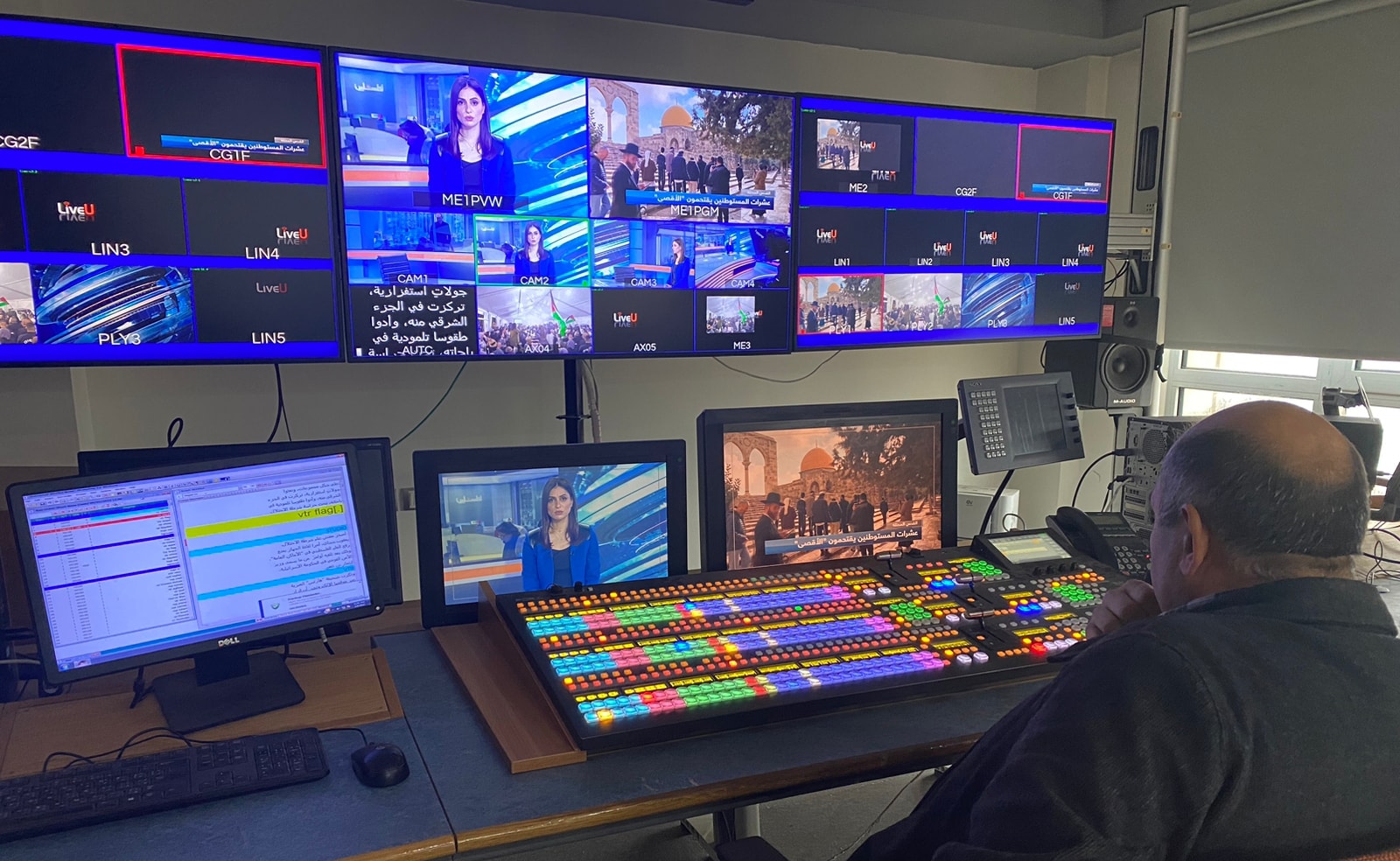 Dubai, UAE, 6 March 2023 – FOR-A, a cutting-edge video broadcast technology company backed by more than 50 years' experience, has supplied a powerful HVS-2000 3 M/E production switcher to the news studio of the Palestine Broadcasting Corporation. Replacing a life-expired switcher from another manufacturer, this contract means that the news studio now has the same switcher as the broadcaster's three production studios.
This is the latest deal in a long-term relationship between FOR-A and PBC. The three production studios were equipped in 2016, and following that FOR-A delivered 15 flyaway kits including the HVS-100 switcher and ClassX graphics. Despite the strong relationship, the requirement for the news studio was subject to an international tender, in which FOR-A succeeded by offering a superior technical and commercial proposition.
"The HVS-2000 switchers in our production studios have performed well over many years, and our operators are very comfortable with their layout and advanced functionality," said Alnaser Albaba Engineering General Manager at PBC. "To be completely transparent we looked at all the suitable switchers on the market, and FOR-A was able to offer us the best deal for the best switcher."
Mohammed Abu Ziyadeh, FOR-A Regional Manager for the Middle East and Africa, added "We are really pleased to be able to continue our long working relationship with PBC. Despite the challenges they face, their facilities and operations are first class, and it is good that our switchers and other products sit at the heart of what they do."
The FOR-A HVS-2000 is a powerful, full-featured production switcher, capable of up to 48 inputs. The 2M/E switcher can be expanded to 3M/E, and offers 7 M/E capability with its unique features. In the news studio, users like PBC can use the M/Es to feed in-vision displays on the newsroom studio floor to provide a rich environment. The PBC switchers are currently HD, but the system can be upgraded to 4k HDR if required.
About FOR-A
FOR-A, a worldwide, industry-leading manufacturer, offers a wide range of Broadcast and Production products with a focus on cutting-edge technologies including: HD, 4K and IP Products.
FOR-A continues to offer future-ready, cost effective, advanced technology solutions. Products include: Video Switchers, Routing Switchers, Multi Viewers, Full 4K High-Speed Cameras, IP Encoders/Decoders, Multi-Channel Signal Processors, 8K/4K/HD Test Signal Generators, Color Correctors, Frame Synchronizers, File-Based Products, Character Generators, Video Servers and much more.
For a full range of HD and 4K Production and Processing solutions, as well as IP-Based Products, visit our web site at www.for-a.com
Press and Marketing Contact:
press@for-a.com
Any Questions? Please feel free to contact us.