News
Will Livingston Joins FOR-A Americas as Sales Engineer Focused on the Southcentral U.S.
Experience with FOR-A Technology as Live Video Producer is Ideal Background for New Role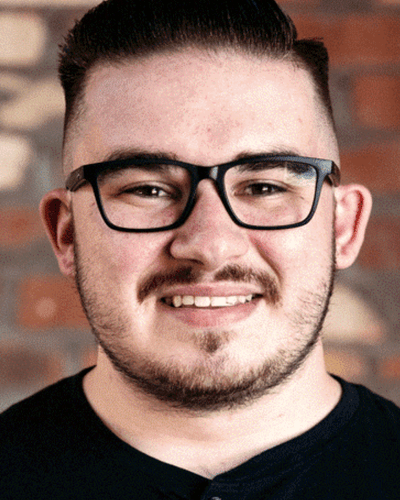 Cypress, CA, September 13, 2022 – Will Livingston has joined FOR-A as Sales Engineer, serving the Southcentral region of the United States. Livingston is responsible for sales in the Southcentral region of the U.S., focusing primarily on Arizona and Texas. He is also in charge of sales engineering work, including technology demonstrations and training. Livingston reports to Adam Daniul, VP of Sales, FOR-A Americas.
Livingston gained first-hand knowledge of FOR-A technology as Broadcast Video Director at Compass Christian Church when he oversaw an extensive upgrade of the church's video production capabilities and selection of an HVS-490 video switcher. He will continue to support weekend services at Compass Christian Church. Prior to his work at Compass Christian, Livingston was Production Manager at the event services company Merestone, based in Scottsdale.
"We're thrilled that Will's joining the FOR-A team," said Satoshi Kanemura, President, FOR-A Americas. "His depth of knowledge about FOR-A and video technology overall is impressive, but moreover, his knowledge of customer's workflow and the pain points they face everyday are invaluable assets. This makes for very direct and effective communication. Will brings a very helpful perspective to FOR-A. I'm 100 percent confident he'll be a tremendous asset to our entire company."
Livingston joins FOR-A after ten years of experience working with FOR-A switchers – at both Compass Christian and Merestone.
"As an end user, FOR-A always listened," said Livingston. "And that was true for all the years I worked with their equipment. It was a huge differentiator from the other vendors. If I had a problem, their head of technology or president of the company would fly to see me. That is not something you get with other manufacturers. And FOR-A is a company on the move, with a new remote production ecosystem and several, smart strategic partnerships. I believe I bring a lot to FOR-A, and I know they will provide the guidance I need to become successful in this new role."
Livingston is based in the Phoenix area. To contact him, please email livingston@for-a.com or call (602) 919-0894.
About FOR-A
FOR-A, a worldwide, industry-leading manufacturer, offers a wide range of Broadcast and Production products with a focus on cutting-edge technologies including: HD, 4K and IP Products.
FOR-A continues to offer future-ready, cost effective, advanced technology solutions. Products include: Video Switchers, Routing Switchers, Multi Viewers, Full 4K High-Speed Cameras, IP Encoders/Decoders, Multi-Channel Signal Processors, 8K/4K/HD Test Signal Generators, Color Correctors, Frame Synchronizers, File-Based Products, Character Generators, Video Servers and much more.
For a full range of HD and 4K Production and Processing solutions, as well as IP-Based Products, visit our web site at www.for-a.com
Press and Marketing Contact:
press@for-a.com
Any Questions? Please feel free to contact us.