Customer Stories
FOR-A brings 4k capabilities to Italian production company PTB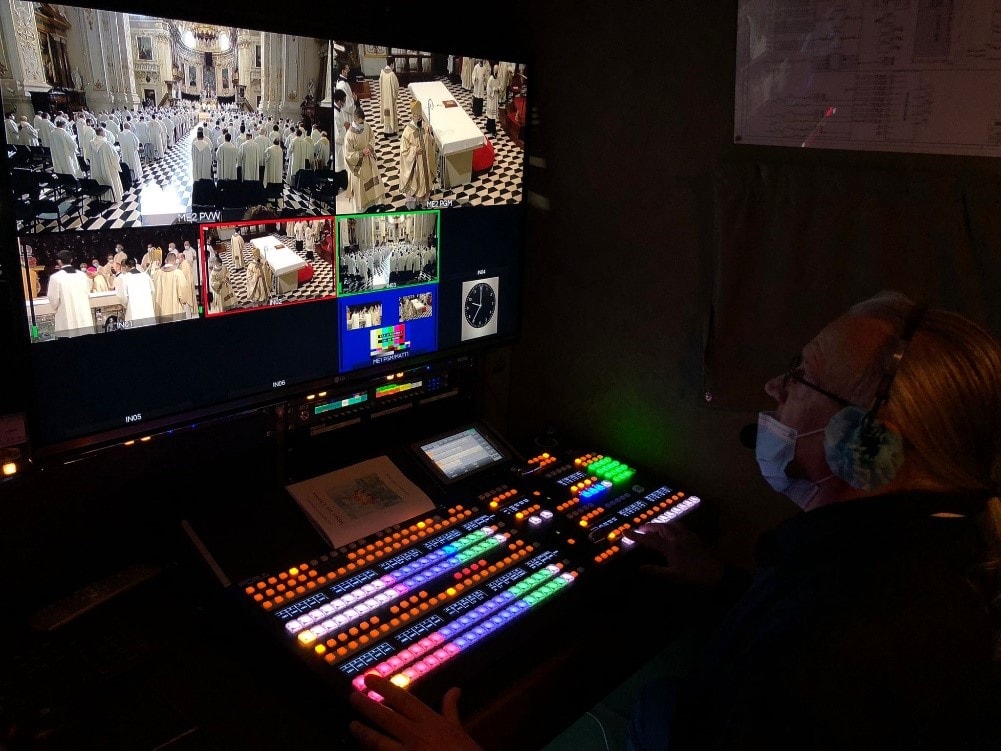 London, UK, August 23, 2022 –FOR-A has provided an HVS-1200 switcher to Italian production company PTB. The new switcher replaces an existing FOR-A product in the company's outside broadcast unit, and upgrades the truck to 4k capabilities to meet client demands.
PTB is a broadcast and live events production company, based in Bergamo near Milan. Its clients include the major broadcasters in Italy and Europe, and among the facilities it offers is an outside broadcast truck, used for smaller sports and concerts, and as the production hub at major events. To meet the increasing demand for 4k Ultra HD PTB needed a new switcher while retaining the existing installation.
The FOR-A HVS-1200 is an HD/4k switcher, using SDI connection, including 12G-SDI or quad-link 3G-SDI. This meant the new switcher could drop into the truck without major rewiring which would take the unit out of service for an extended period.
For maximum flexibility, the HVS-1200 incorporates an innovative key and effects system, ClassX graphics insertion, and two independent channels of multiviewer, all within the compact 3U footprint, saving space in the compact truck.
"We had used a FOR-A HD switcher in the truck for a number of years and were really very pleased with what it could do and how reliably it performed," said Daniele Pagnoni, Product Manager at PTB. "FOR-A provides excellent local support, and we appreciate their commitment to dedicated hardware for mission-critical tasks like live production switching. The HVS-1200 gives us the tools we need and the ability to give our clients the 4k capabilities they need."
The HVS-1200 switcher will part of FOR-A's demonstrations at IBC2022 (Amsterdam RAI, 9 – 12 September, stand 2.A51).
About FOR-A
FOR-A, a worldwide, industry-leading manufacturer, offers a wide range of Broadcast and Production products with a focus on cutting-edge technologies including: HD, 4K and IP Products.
FOR-A continues to offer future-ready, cost effective, advanced technology solutions. Products include: Video Switchers, Routing Switchers, Multi Viewers, Full 4K High-Speed Cameras, IP Encoders/Decoders, Multi-Channel Signal Processors, 8K/4K/HD Test Signal Generators, Color Correctors, Frame Synchronizers, File-Based Products, Character Generators, Video Servers and much more.
For a full range of HD and 4K Production and Processing solutions, as well as IP-Based Products, visit our web site at www.for-a.com
Press and Marketing Contact:
press@for-a.com
Any Questions? Please feel free to contact us.