News
2021: A Year in Review from FOR-A
New Markets, Trade Shows, Technology and Customers Make for a Consistently Active 2021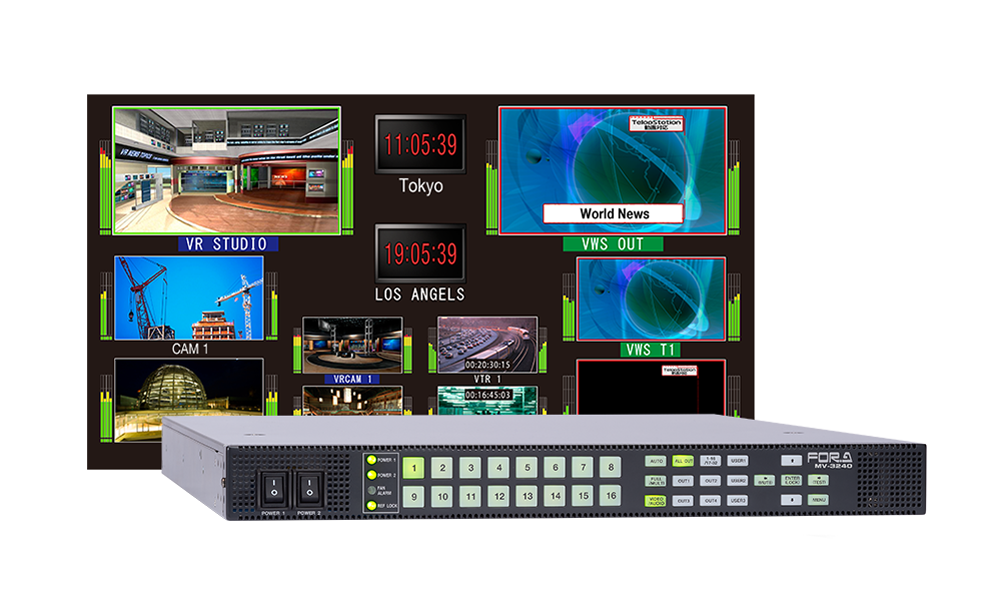 MV-3240 Multi Viewer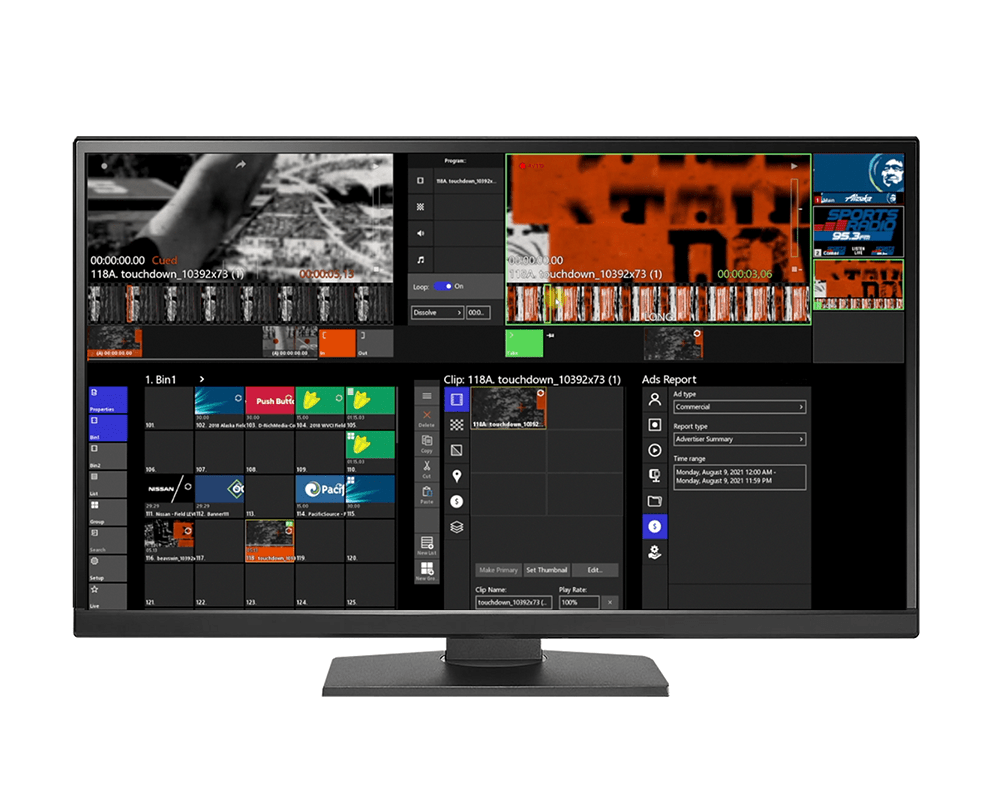 Envivo Ribbon LED Board Player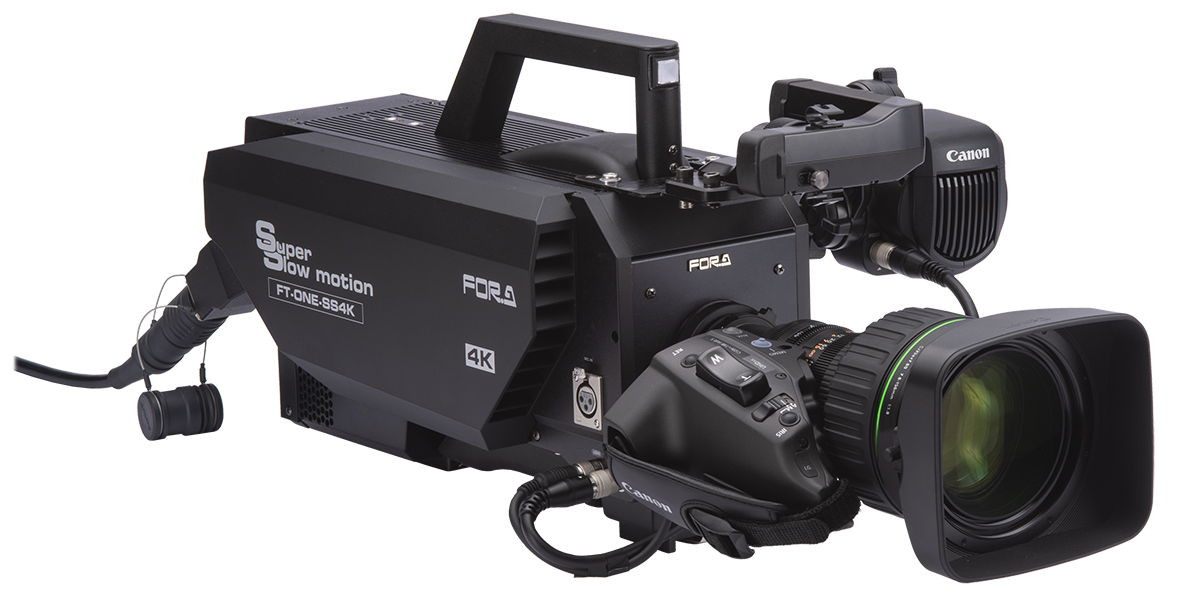 FT-ONE-SS4K Ultra Slow-Motion Camera
Cypress, CA, December 12, 2021 – 2021 was a year of dramatic ups and downs in both current events and in the business climate. FOR-A Corporation was fortunate throughout the year to be able to continue supporting its existing customers while bringing new customers and partners into the fold, as well as entering new markets and introducing new technology.
"We've been extremely grateful that despite the pandemic, we've stayed busy throughout the past year," said Hiroaki Tanoue, Director, Overseas Business Division, FOR-A Company Limited. "Supplying our sports package to high-profile events like the Summer Games, large sales to new customers such as Music Matters, and the introduction of four new products this year were some of our 2021 highlights. We hope that next year finds our customers, friends and industry at large in a far healthier economic and global climate."
During the summer of 2021 FOR-A supplied major global media organizations with its sports production package for coverage of the Summer Games in Tokyo. The package included: the FA-9600 multi-purpose signal processors, FRC-9100 12G/3G/HD motion compensation frame rate converters, and MCC-4K-A universal standards converters.
FOR-A has assisted Japanese television broadcasters with their 8K workflow for the past nine years and that continued in Tokyo during the Summer Games. 4K broadcasts from one public broadcaster utilized an extensive amount of FA-9600s as well as MFR-6100 12G-SDI routing switchers. Designed to support live HDR broadcast production, the FA-9600 signal processor supports 3D LUT for advanced color grading and Sony's SR Live workflow.
As for 12G technology, FOR-A has considerable real-world experience designing and installing complete 12G workflows. The single-link 12G infrastructure at Miami's New World Symphony was part of a SMPTE Atlanta presentation conducted earlier this year. Music Matters Productions, an Atlanta-based live event production company, adopted a 12G-SDI 4K workflow anchored by its new HVS-1200 video switcher, MFR-1000 routing switcher, and FA-9600 multi-purpose signal processors. Beyond its variety of processing functions, the FA-9600 was chosen by Music Matters for its color correction, which is particularly useful when LED walls and projection displays are being utilized in close proximity of each other.
With a continued focus on the live production and event market, FOR-A exhibited at the LDI Show (Live Design International.) At LDI, FOR-A demoed a suite of new products ideal for deploying 12G-SDI 4K live production, including: the HVS-1200 video switcher, MFR-1000 routing switcher, and the FA-9600 multi-purpose signal processor, which are well proven and supported from Music Matters and obtained good quality of inquiry at the show.
Technology introductions this year have included: the MV-3240 multi-viewer – a 32-channel, multi-format unit that supports customized layouts with up to 25 windows for one 4K output; the FA-96DNT - an optional Dante® audio networking interface for the FA-9600 multi-purpose signal processor; the MV-1640IP – a multi-viewer designed for both IP-based or hybrid production workflows; and the Envivo Ribbon, a system that offers stadiums a new way to display content on LED screens, with advanced features, including as-run logs for commercial playout and scheduling and the use of real-time graphic overlays.
Envivo Ribbon was a prominent part of FOR-A's exhibit at the SVG Summit in December. FOR-A showcased a unique approach to live sports, with its introduction of Envivo Ribbon. Also, FOR-A demonstrated the world's first 2/3-inch platform, 4K, 1,000fps Ultra Slow Motion camera and The FT-ONE-SS4K is ideal for sports producers who need to offer simultaneous live 4K Ultra HD output and 4K Ultra HD (up to 1,000fps) super slow motion playback output -within a conventional studio camera workflow.
"Throughout the year, we kept in touch with our customers and colleagues in person as much as possible," said Hiroaki Tanoue, Director, Overseas Business Division, FOR-A Company Limited. "We believe that's how we really get to know our customers and their challenges – whether at a trade show or a visit to their location. We will keep direct communication as a priority as we move forward. In so doing, we are able to design and provide solutions that meet their needs."
About FOR-A
FOR-A, a worldwide, industry-leading manufacturer, offers a wide range of Broadcast and Production products with a focus on cutting-edge technologies including: HD, 4K and IP Products.
FOR-A continues to offer future-ready, cost effective, advanced technology solutions. Products include: Video Switchers, Routing Switchers, Multi Viewers, Full 4K High-Speed Cameras, IP Encoders/Decoders, Multi-Channel Signal Processors, 8K/4K/HD Test Signal Generators, Color Correctors, Frame Synchronizers, File-Based Products, Character Generators, Video Servers and much more.
For a full range of HD and 4K Production and Processing solutions, as well as IP-Based Products, visit our web site at www.for-a.com
Press and Marketing Contact:
press@for-a.com
Any Questions? Please feel free to contact us.