Customer Stories
Regional PEG Station "Dramatically Improves On-Air Picture Quality," Boosts Graphics Design and Look with FOR-A Switcher and ClassX Graphics System
Regional PEG Station "Dramatically Improves On-Air Picture Quality," Boosts Graphics Design and Look with FOR-A Switcher and ClassX Graphics System
December 11, 2018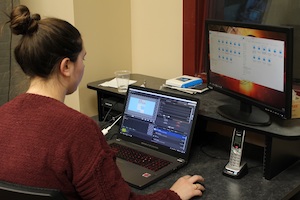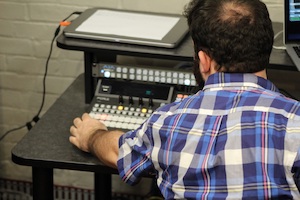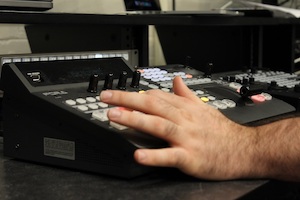 Cypress, CA, December 11, 2018 – The local cable access station for Watertown, Mass, WCA-TV relies heavily on volunteers to produce its community-centric programming. From school sporting events to local political debates, anything of interest to residents is covered on one of WCA-TV's PEG (public, education, and government) channels. Even though WCA-TV is a local PEG station, viewers still expect broadcast-quality visuals.
Finding the right combination of user-friendly and state-of-the-art equipment has been an ongoing process over the past few years for WCA-TV. Previous switcher/graphics setups were all-in-one computer-based systems that accepted every input but were difficult for one person to manage. After visiting several expos and trade shows, WCA-TV decided to change from an all-in-one switcher/graphics and playback solution to FOR-A®'s HVS-110 HANABI video switcher to receive all camera inputs and the ClassX content creation and graphics playout solution for all graphics and video playout. (ClassX graphics systems can be integrated with all FOR-A HANABI production video switchers.)
Both systems are used on all WCA-TV programming, but see particularly heavy rotation on the station's multi-camera weekly news show that features motion graphics and video roll-ins.
"The HVS-110 is much more user friendly because it is a dedicated switcher, and with the ClassX CG, we have our graphics and video playback fed through an external source," says Andrea Santopietro, Assistant Director, WCA-TV. "Getting graphics and video to the program output is as simple as clicking an overlay. Designating one person to control graphics and video has made our workflow much easier. Our technical director doesn't need to deal with every input."
The easier set up and learning curve on the switcher and smoother transitions using the ClassX software have resulted in an overall cleaner and more professional look for the station, Santopietro reports: "The picture quality has improved dramatically. And transitions to and from graphic and video are so much smoother now than before. With ClassX, we can create our own graphics and feed graphics and video playback through an external source."
A common usage of the ClassX software has been to build lower thirds and other graphics for high school sports shows, and Santopietro says that station personnel are constantly exploring new ways to use the software. The HVS-110 has also taken the look of WCA-TV shows to a new level. The switcher's picture-in-picture function is cited as one feature that increases potential interview set ups and will be used for several shows.
WCA-TV holds ongoing training seminars on the switcher and CG for anyone in the local area who'd like to volunteer or produce their own shows at WCA-TV.