Steve Lindenmeyer Joins FOR-A Corporation of America as Western Regional Sales Manager
January 10, 2017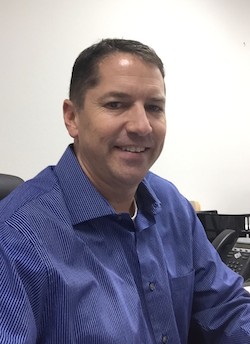 Cypress, CA - JANUARY 10, 2017 – FOR-A Corporation of America announced today that Steve Lindenmeyer has been hired as the Western Regional Sales Manager effective January 4, 2017. Based out of the company's American Headquarters in Cypress, CA, Lindenmeyer is responsible for FOR-A sales as well as managing the Dealer network in the Western United States.
"Steve is a great addition to our U.S. sales team and brings valuable technical and industry experience to FOR-A America," said Hiro Tanoue, President, FOR-A Corporation of America. "We are confident that Steve will be a great addition to our sales efforts in the Western region and will provide outstanding support to current and new customers alike," continued Tanoue.
Having held several sales positions for the past 15 years in the Broadcast, Pro AV and Digital Signage markets, Lindenmeyer brings an extensive amount of experience in the technology sector.
"I am really excited to be working at FOR-A, a true global leader in broadcast production equipment. The experience of my peers is unmatched and I'm confident that my abilities will contribute to the further success of the Western territory," commented Lindenmeyer.
Steve Lindenmeyer is based out of the Cypress, CA office and can be reached at lindenmeyer@for-a.com or 714.723.1100.
About FOR-A
FOR-A, a worldwide, industry-leading manufacturer, offers a wide range of Broadcast and Production products with a focus on cutting-edge technologies including: HD, 4K and IP Products.
FOR-A continues to offer future-ready, cost effective, advanced technology solutions. Products include: Video Switchers, Routing Switchers, Multi Viewers, Full 4K High-Speed Cameras, IP Encoders/Decoders, Multi-Channel Signal Processors, 8K/4K/HD Test Signal Generators, Color Correctors, Frame Synchronizers, File-Based Products, Character Generators, Video Servers and much more.
For a full range of HD and 4K Production and Processing solutions, as well as IP-Based Products, visit our web site at www.for-a.com.
Press and Marketing Contact: