Robb MacTavish: Flatirons Community Church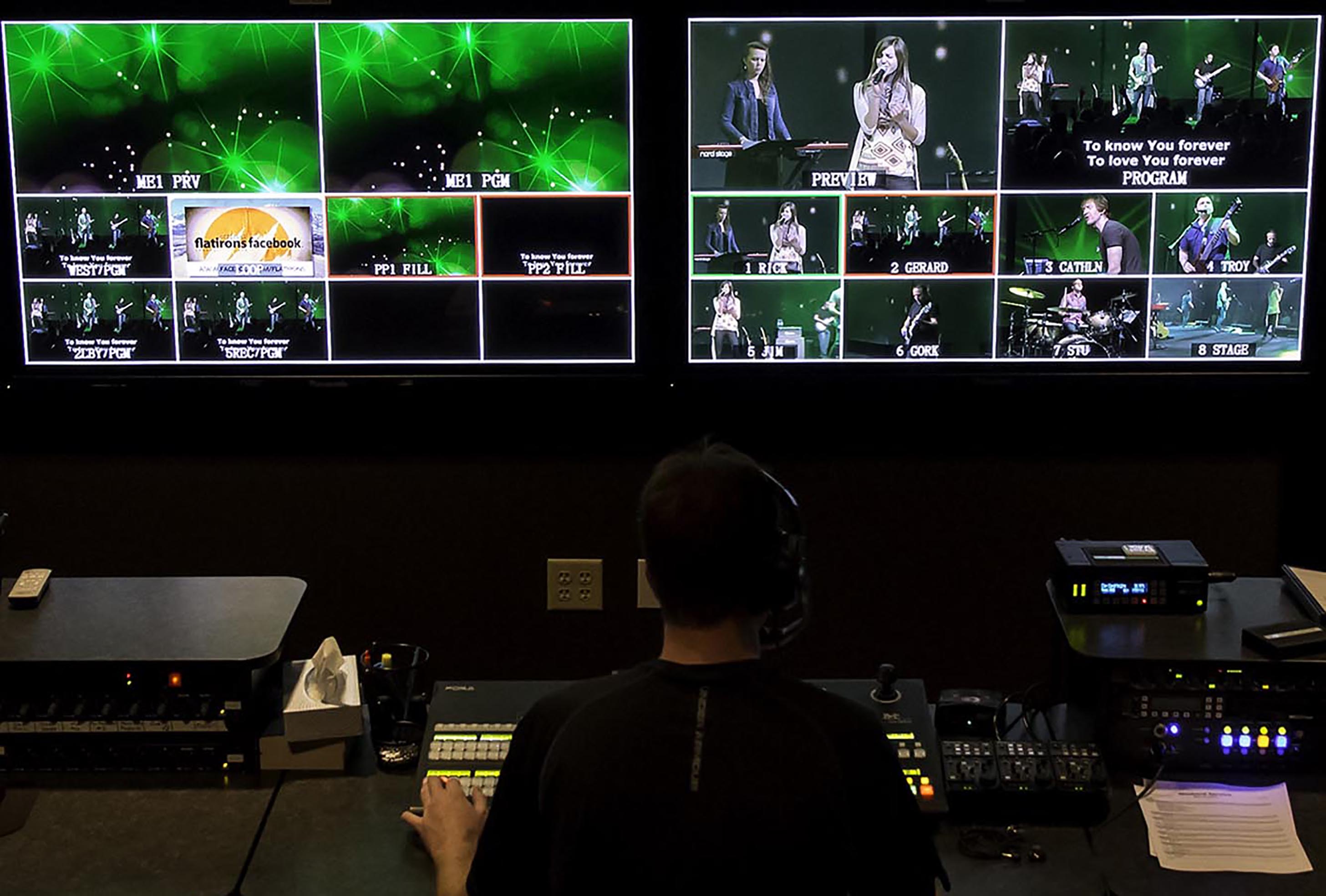 "We have two campuses, both of which operate in a visually dynamic multi screen environment, and we rely exclusively on FOR-A switchers. We've found them to be cost efficient, feature packed and extremely reliable. The in-the-box functionality of our HVS-390HS switcher is impressive. With a lot of other vendors, you would be required to buy a larger, more expensive switcher to get the functionality you get with our units, or you would need to add external pieces of video gear to achieve the same amount of performance that you experience with FOR-A. What our church has been able to accomplish with the HVS-390HS and its ability to use freely assignable KEY's, DSK's, and multiple DVE's is simply amazing."
Tom White: Multimedia Services at Worcester State University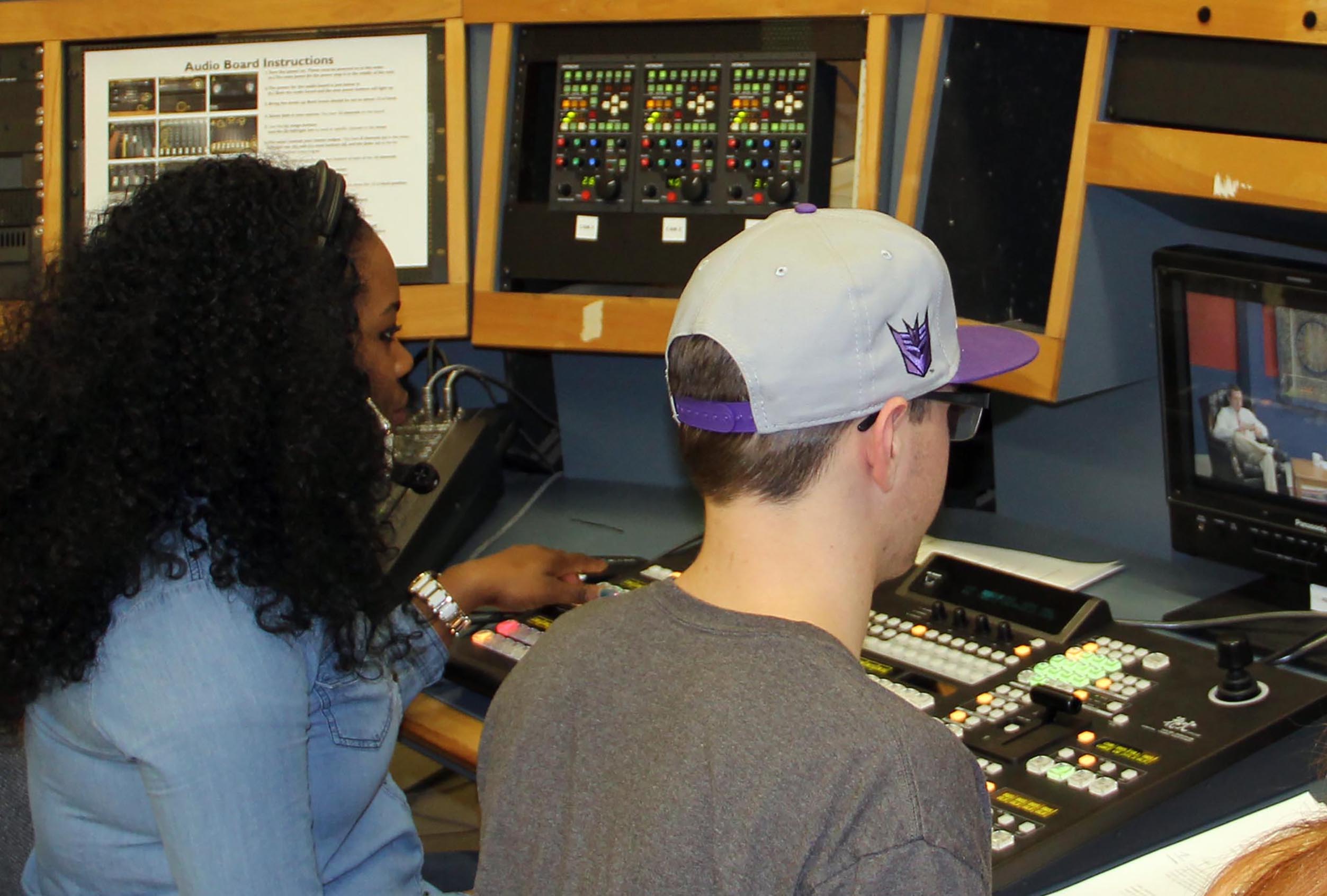 "Before our HVS-390HS purchase, we'd been using a switcher that limited our production capabilities. FOR-A's switcher allows for more creativity and functionality, so we're able to add an extra dimension into our teachings. We've been very impressed with the high cost performance of the switcher, and have noticed that there's a great synergy with FOR-A's HVS-390HS in the way it fits in our studio and works with our other equipment. It took almost no effort to integrate the switcher into our system. It's just a beautiful unit that has been a great match for our school."
Josh Felix: First Baptist Oviedo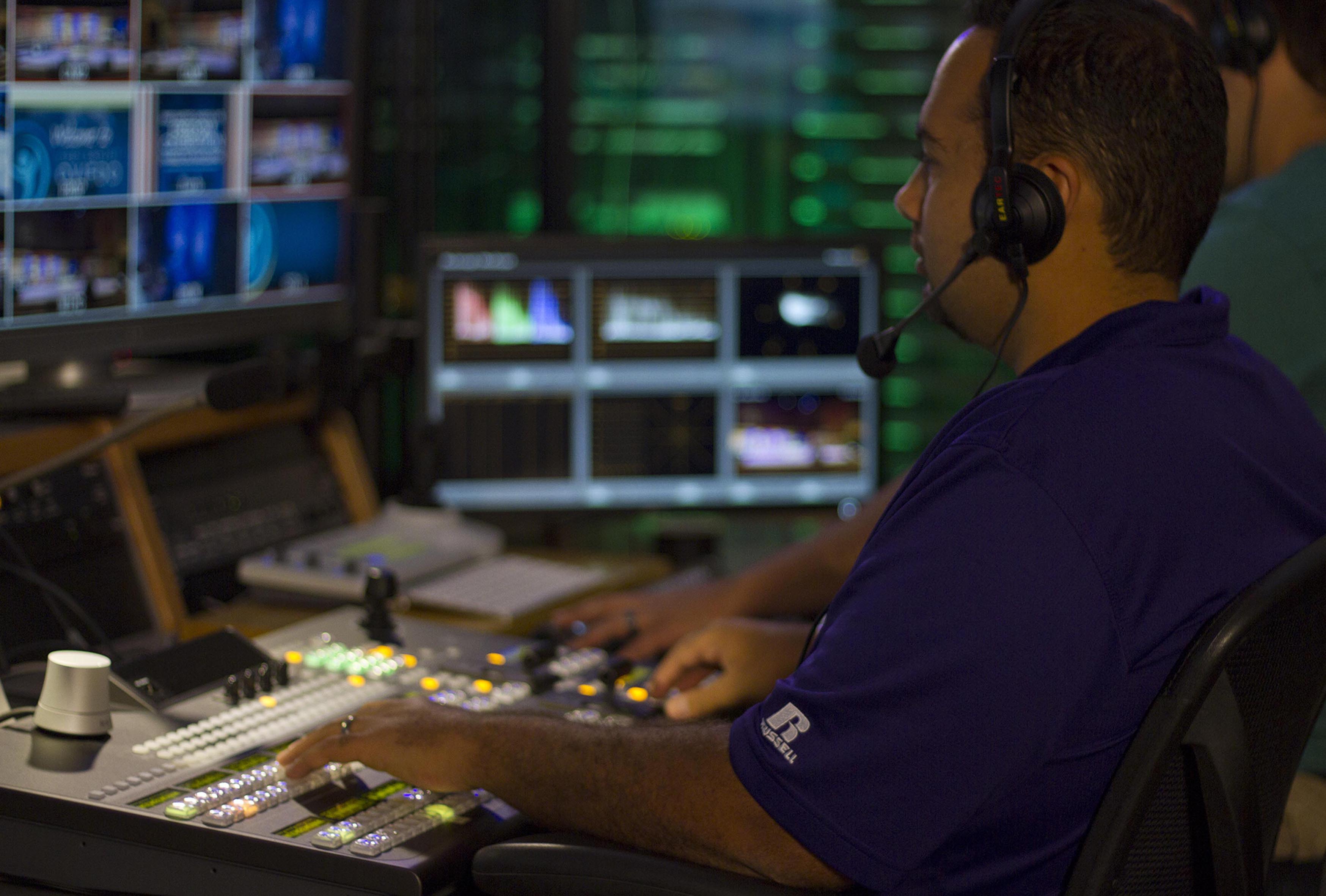 "When looking for a new switcher that could meet the technical demands of our video production, a number of things stood out to us about the HVS-390HS, including its built-in color corrector on four channels and its built-in scalers, which allow us to easily convert SD images to HD. Our goal every Sunday morning is create a distraction-free worship environment through our equipment set up. With better quality video production gear like our HVS-390HS, we're able to eliminate any technical distractions for our members, and this is critical to us. I'm confident that the HVS-390HS will carry our church's productions for many years down the line."
Nic Dugger: TNDV Television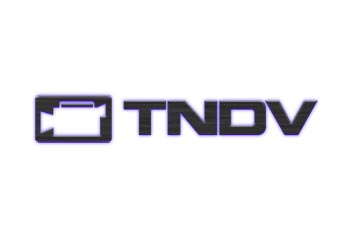 "What sets the HVS-390HS apart from other switchers is the variety of useful features it offers for such an affordable price. We're able to customize the unit to meet our specific production needs. The switcher's expansion slots, twelve DVE channels, and option to use the larger 28-button panel greatly benefit our operations. A lot of our productions require a second M/E for broadcast and image magnification switches, so that was a major consideration in choosing the 2 M/E HVS-390HS. We've found the HVS-390HS to be a well built and robust switcher."
Ken Sorrell: Media Visions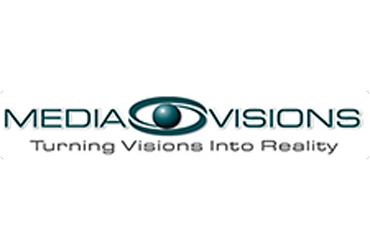 "We purchased the HVS-390HS to add it to our rental inventory, and it was first used on tour with rock band Avenged Sevenfold. The band liked it so much, they took the switcher with them everywhere they performed across the U.S., as well as to shows in Europe and Asia. Since getting the switcher back from Avenged Sevenfold, we haven't been able to keep it in stock because everyone wants to rent it. Features of the HVS-390HS that we most appreciate are its advanced AUX technology, the color correction function on every output, and the Web browser interface that allows us to remotely make switcher adjustments. FOR-A has always been committed to high-quality technology, and their equipment is at the top of our list for both rentals and installations."
Herb Savran: New York Institute of Technology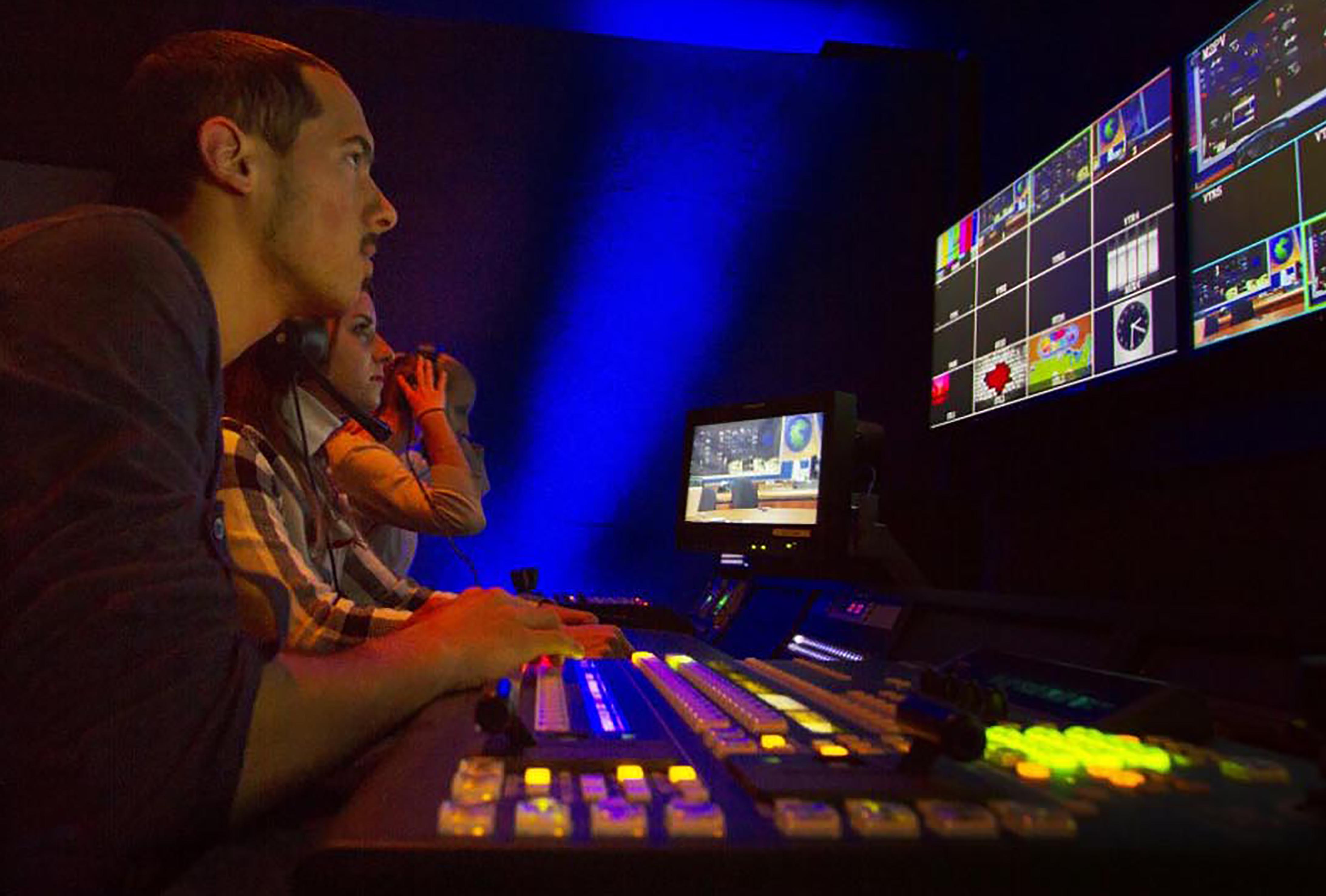 "Our HVS-390HS 2 M/E switcher offers great value and features that empower our students. We love the flexibility of the alphanumeric displays over the keycaps, its multi-viewing and routing capabilities and extensive DVE and keyers options. The switcher makes it easy for our students to produce a variety of fast-changing shows."
William Jarrett: Trinity Church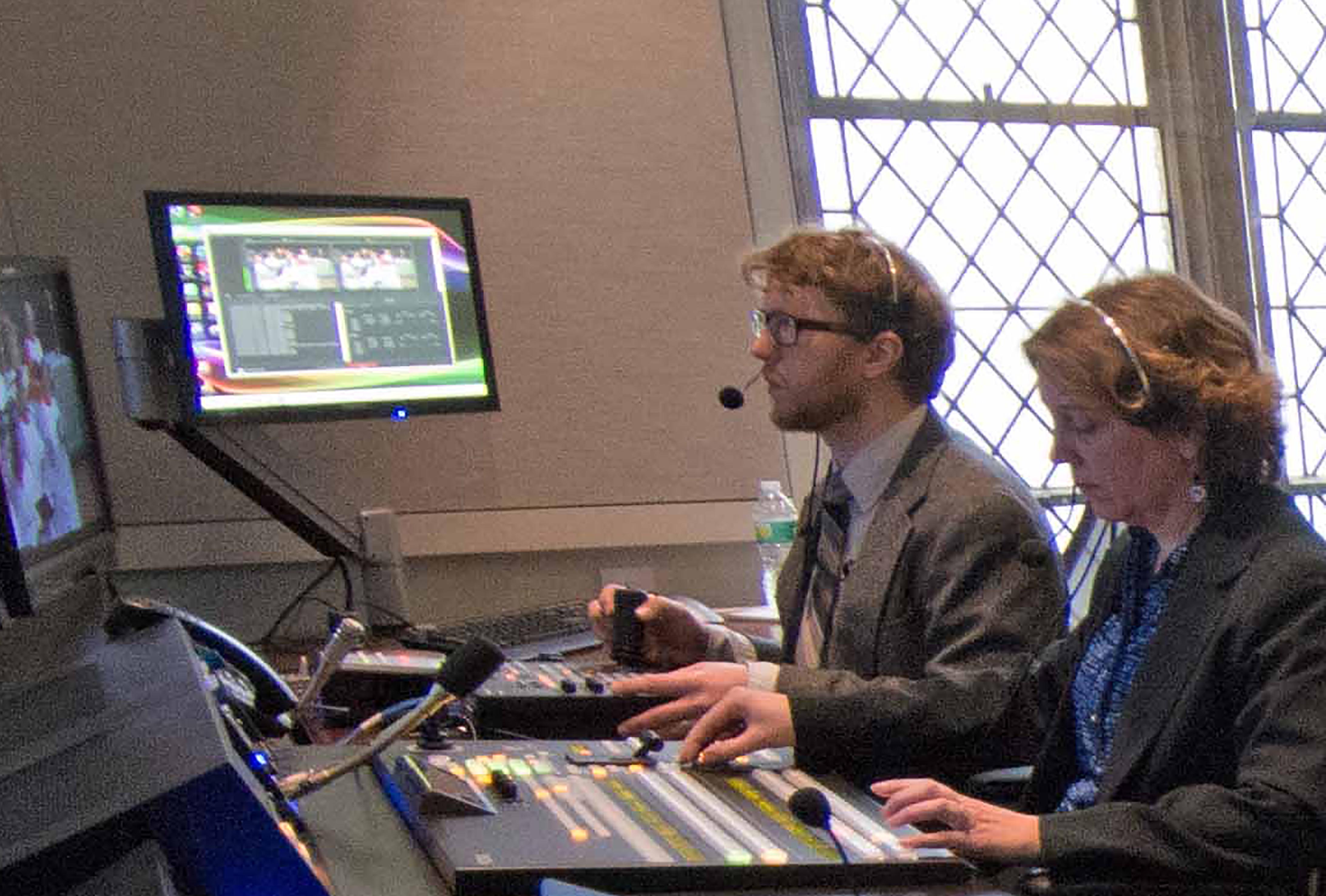 "FOR-A's HVS-390HS 2 M/E switcher is an integral part of our new control room and a perfect fit for our church. The switcher has an easy-to-understand flow, and the ease of use and layout of the switcher inherently makes sense to us. The amount of inputs it offers is ideal for our productions, and there's an elegance about the unit that we really appreciate."
Andrew Stavro: Road Dog Show Pro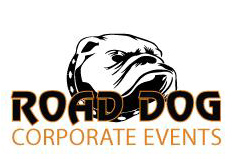 "We purchased the HVS-390HS because of the extensive amount of features it offers at a reasonable price point, such as its customizable labels for each source button, the two multi-viewers, and its Web interface. These features make set-up much easier for us. We've always found FOR-A products to be high-quality and reliable."
Dennis Andersen: Kensington Church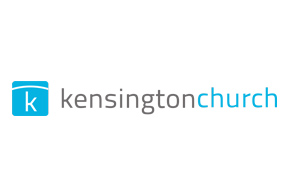 "Some of the best things about the HVS-390HS switcher are that it's simple to use, intuitive, and offers great affordability. We've really appreciated the flexibility of the switcher. There are so many assignable buttons and aux capabilities, and we've been able to do a number of modifications based on our needs. Our production team has really relied on the remote panels that allow us to do secondary outputs at our remote campuses."