FOR-A to Showcase Video Switching & Signal Processing Technology at NYC Rental & Staging Roadshow
July 28, 2015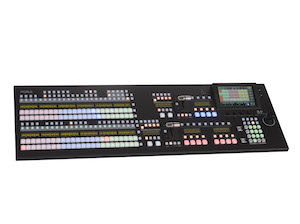 FOR-A's HVS-2000 video switcher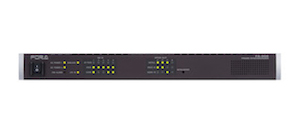 The FA-505 signal processor
Cypress, CA, July 28, 2015 – FOR-A America announces plans to exhibit its latest video switcher and signal processing technology at this week's Rental & Staging Roadshow Tour event in New York City. Taking place at the Metropolitan Pavilion on July 29th, the event is presented by Rental & Staging Systems, and attracts professionals in the rental and staging industry to see the latest technology and learn about how to improve their business.

A highlight of FOR-A's booth will be its HVS-2000 video production switcher. The HVS-2000 offers a number of exclusive features, including MELite™, which allows a traditional AUX bus to transform into a functional Mix Effects with cuts, mix, wipes, keys, and DVE including full preview. Another exclusive feature of FOR-A's HVS-2000 is ONStage™, an option specifically for staging events that allows operators to have more power and creativity in their video switching. The switcher mode allows operators to see mix, wipe, key and DVE changes with full preview control connected directly to the lever arm transition area. Versatile and cost effective, the HVS-2000 switcher recently began shipping to a wide variety of customers worldwide. It can be used for SD, HD, 3G and 4K productions, and allows up to 48 inputs/18 outputs or 40 inputs/22 outputs (optional).

FOR-A will also showcase its HVS-100 portable video switcher. Offering multi-functionality and high cost performance, the HVS-100 includes mixed HD/SD input, frame synchronizing, a built-in Web server, clip memory feature, re-sizing engine, 2.5D wipe effects, DVE, Chroma keyer and DSK. With a design that leverages the knowledge of experienced operators, it includes dedicated bus buttons, AUX buttons, a fader controller and direct user buttons for various functions.

The company will also demonstrate its FA-505 multi-channel signal processor – a five-input, five-output unit that features up/down/cross/aspect ratio conversion capability on each input and is ideal for 4K applications. The FA-505 also features a powerful synchronizer that includes frame/line/AVDL modes, video delay line of up to eight frames, full RGB color correction, and 16 channels of embedded audio per channel, with the ability to remap channels from any input to any output.

About FOR-A
FOR-A, a worldwide, industry-leading manufacturer, offers a wide range of Broadcast and Production products with a focus on cutting-edge technologies including: HD, 4K and IP Products.
FOR-A continues to offer future-ready, cost effective, advanced technology solutions. Products include: Video Switchers, Routing Switchers, Multi Viewers, Full 4K High-Speed Cameras, IP Encoders/Decoders, Multi-Channel Signal Processors, 8K/4K/HD Test Signal Generators, Color Correctors, Frame Synchronizers, File-Based Products, Character Generators, Video Servers and much more.
For a full range of HD and 4K Production and Processing solutions, as well as IP-Based Products, visit our web site at www.for-a.com.
Press and Marketing Contact: